OK folks.
This is a winner.
Trust me on this one.
I love a dish that transforms a familiar taste into something amazing….like this sweet and savory salsa.  It's like guacamole kicked up a few notches.  Not easy to do with guacamole because it can stand on it's own and let me tell you, I could have eaten the entire bowl of this delicious salsa. We made this on Christmas eve to snack on with family and it was a big hit.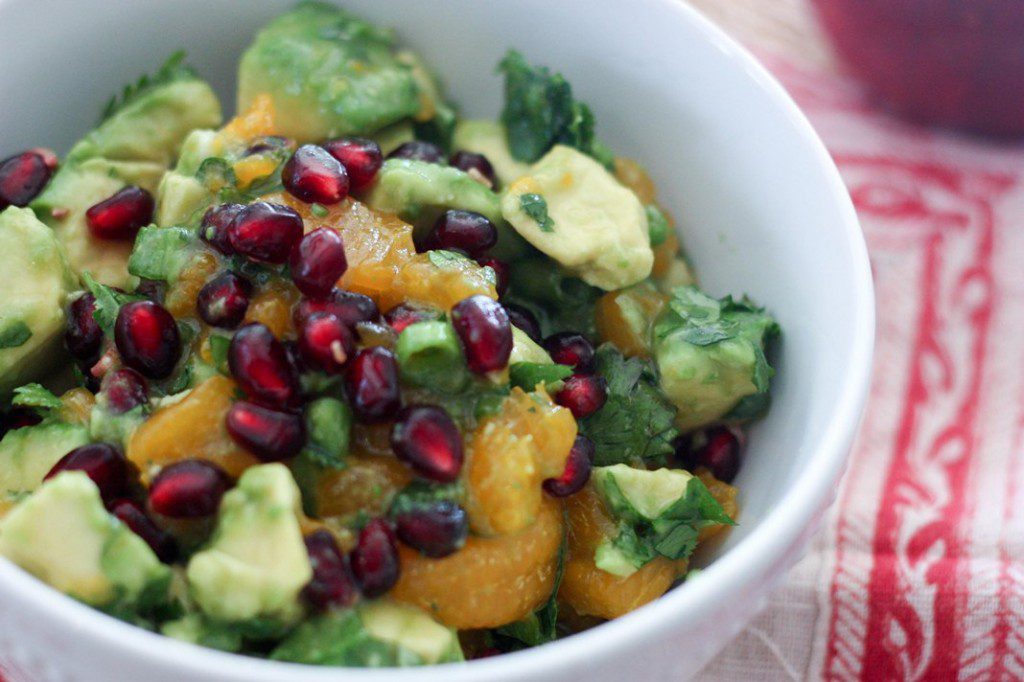 We were basically licking the bowl.  I think you will, too. Enjoy!
Ingredients
2 avocados, diced
Juice from 1 lime
12 oz can mandarin oranges, drained and diced
1 cup pomegranate seeds
2 green onions, thinly sliced
1/2 cup cilantro, chopped
2 tablespoons honey
1/2 teaspoon salt
1 jalapeno pepper, chopped
Method
In a bowl, combine avocado, green onions, cilantro, salt and jalapeno.
Drain mandarin oranges and chop. After chopping, drain again.
Add oranges and pomegranate seeds to the bowl.
Toss gently with lime juice and honey.
Taste and add more salt, if needed.
ENJOY!
Tip:  Although it sounds strange not to mash your avocado – the chunkiness of the avocado  really add a different texture and I suggest you follow it.  You could also use clementines or fresh oranges if you wanted.  The can makes it pretty easy.
Have an awesome Wednesday!
zesty